Get tips on how to complete "Deal damage to opponents with a Pirate Cannon" from the Fortnite Battle Royale Season 8 Week 2 Challenge with this guide & walkthrough!!

Week 2 Featured Challenges
Check Out Season 8 Challenge & Rewards!
Deal Damage to Opponents with Pirate Cannon
Deal Damage with Pirate Cannon - Summary

| | |
| --- | --- |
| Details | Deal damage 100 to opponents with a Pirate Cannon |
| Released On | Season 8 Week 2 |
| Reward | 10 Battle Star |
Any true blue Pirate knows how to wield a cannon! For this challenge, you'll need to find yourself a Pirate Cannon and deal 100 damage against enemies with it!
Check Out the Pirate Cannon Here
Where to Find Pirate Cannons - Locations

1. Loot Lake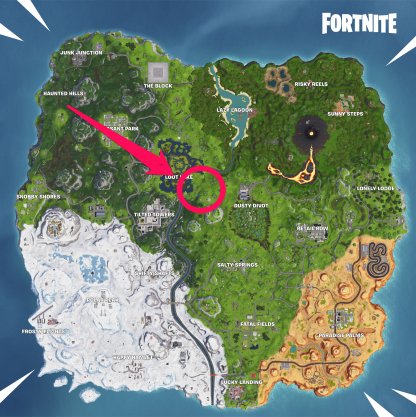 You can find the Pirate Camp by the south-eastern edge of Loot Lake. It's a pretty big structure so it's not hard to miss.
2. Lazy Lagoon
This Pirate Camp is on a ledge overlooking Lazy Lagoon. You can spot it on the north-eastern side of the lagoon.
3. Volcano
Another Pirate Camp you can visit is by the southern edge of the Volcano. It's in the south-west part, right in the middle of the big flow of lava.
4. West Of Paradise Palms
Head to the west of Paradise Palms to spot this Pirate Camp. Its built right next to one of the broken bridges and north of the small pond outside of Paradise Palms.
5. West Of Fatal Fields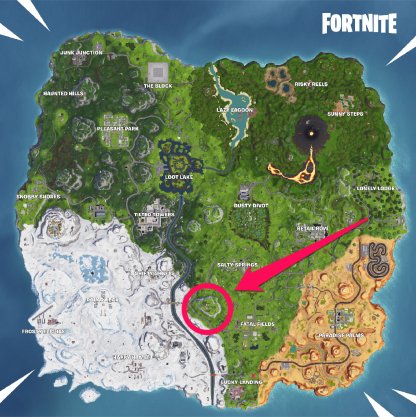 The Pirate Camp in Fatal Fields can be found on the small mountain to the west of the area. It's next to the bridge connecting to the Snow Biome in the map.
6. South West Of Pleasant Park
This Pirate Camp is in the area in the middle of Haunted Hills, Pleasant Park, and Snobby Shores. It's to the south west of Pleasant Park.
7. North West Of Shifty Shafts
In the Snow Biome, this Pirate Camp can be found to the north west of Shifty Shafts. It's in the south west of Tilted Towers, too.
8. Pirate Ship
No Pirate Ship is complete without its trusted cannons! Head on to the Pirate Ship at the Lazy Lagoon to grab one of its Pirate Cannons.
Tips to Complete the Challenge
Use Against Enemies Inside Forts

The cannon balls can easily destroy cover and hit enemies hiding behind it! Shooting at enemies behind cover will not only expose them, but the cannonball will also do splash damage upon contact.
Shoot at Grouped Up Enemies

You can cut the time in completing this challenge by shooting at grouped up enemies instead of lone ones. With its splash damage, the cannon ball will be able to damage all of them!
Shooting Yourself and Hitting Enemies Also Count

If you decide to take a more personal approach, enemies hit by you when launching yourself from the Pirate Cannon will also progress the challenge! You'll function similar to a cannon ball, just be careful of fall damage.
Fortnite Season 8 Weekly Challenge Articles
Check Out Season 8 Challenge & Rewards!
Featured Weekly Challenges