Get tips on how to complete "Eliminate 3 Opponents in Pirate Camps" for Fortnite Battle Royale Season 8 Week 5 Challenge with this guide & walkthrough! This includes the location of the Pirate Camps!!

Week 5 Featured Challenges
Check Out Season 8 Challenge & Rewards!
Eliminate Opponents at Pirate Camps
Eliminate 3 Opponents at Pirate Camp - Summary

| | |
| --- | --- |
| Details | Eliminate 3 Opponents at Pirate Camps |
| Released On | Season 8 Week 5 |
| Reward | |
Head on over to the Pirate Camps in the game and eliminate some enemies to complete this Season 8 Week 5 challenge! Defeat the required number of opponents and get 10 Battle Stars for your trouble.
Locations - Where To Find Pirate Camps

1. Loot Lake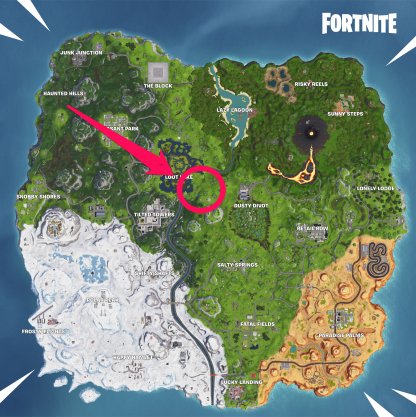 You can find the Pirate Camp by the south-eastern edge of Loot Lake. It's a pretty big structure so it's not hard to miss.
2. Lazy Lagoon
This Pirate Camp is on a ledge overlooking Lazy Lagoon. You can spot it on the north-eastern side of the lagoon.
3. Volcano
Another Pirate Camp you can visit is by the southern edge of the Volcano. It's in the south-west part, right in the middle of the big flow of lava.
4. West Of Paradise Palms
Head to the west of Paradise Palms to spot this Pirate Camp. Its built right next to one of the broken bridges and north of the small pond outside of Paradise Palms.
5. West Of Fatal Fields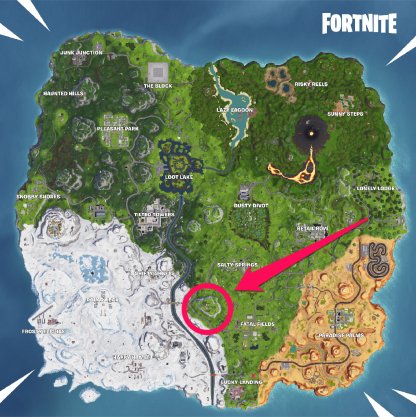 The Pirate Camp in Fatal Fields can be found on the small mountain to the west of the area. It's next to the bridge connecting to the Snow Biome in the map.
6. South West Of Pleasant Park
This Pirate Camp is in the area in the middle of Haunted Hills, Pleasant Park, and Snobby Shores. It's to the south west of Pleasant Park.
7. North West Of Shifty Shafts
In the Snow Biome, this Pirate Camp can be found to the north west of Shifty Shafts. It's in the south west of Tilted Towers, too.
Tips to Complete the Challenge
Use Pirate Cannons to Shoot Through Cover

Pirate Cannons are an effective way of taking down enemies hiding behind cover. Aim one straight at the Pirate Camp and shoot it to hit enemies going around the camp.
Check Out the Pirate Cannon Here
Shoot Down Enemies with Short-Range Weapons

Short-range weapons will work particularly well around the Pirate Camps due to its enclosed spaces. Shotguns in particular will be able to bring down enemies in a snap inside Pirate Camps.
Available Shotguns
Check Out the All Shotgun List Here
Fortnite Season 8 Weekly Challenge Articles
Check Out Season 8 Challenge & Rewards!
Featured Weekly Challenges