Check out this guide to complete one of Fortnite's Overtime Challenges: Search Chests Or Ammo Boxes At A Hotel Or RV Park! Find out about chest and ammo box locations, tips, and more in this guide!!

Overtime Challenges Related Articles
Check Out Overtime Challenges Here
Search 7 Chests Or Ammo Boxes At A Hotel Or RV Park
Search Chests Or Ammo Boxes Summary
| | |
| --- | --- |
| Details | Search 7 Chests or Ammo Boxes at a hotel or RV Park |
| Released On | Feb 14, 2019 (Overtime Challenges) |
| Rewards | 500XP |
For you to complete this challenge you will need to find a Motel or an RV Park in the map, and search 7 chests or ammo boxes within the area.
Battle Pass Is NOT Required For This Challenge
This is a Free Challenge and does not require a Battle Pass to play and complete it. It is also part of the special Overtime Challenges that can award you with a free Season 8 Battle Pass!
Check Out Season 7 Battle Pass Here
Chest & Ammo Box Locations
Chests & Ammo Boxes In Motel
You can find the motel just West of Lazy Links. It will have some chests, and ammo boxes for you to search. Most of it can be found on the main building. However, be careful since it is a maze inside the main building.
Chests & Ammo Boxes In RV Park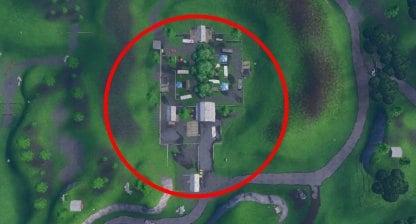 You can find the RV Park in between Lonely Lodge and Retail Row. Most of the Chests and ammo boxes will be in at the central part of the park. Make sure to head straight there to find lots of Chests & Ammo Boxes.
Tips To Complete the Challenge
Progression Carries Over To Next Game
You do not need to complete this challenge in a single match. Your progress will carry over to your next match until you finish the challenge!
Beware Of Enemies Completing The Challenge

Be careful when going to these areas as some enemies may be heading there too! Try to land as fast as you can, and arm yourself with weapons so you can defend yourself while searching for Chests & Ammo Boxes!
Check Out How To Land Faster Here
Fortnite Season 7 Weekly Challenge Related Article
Week 10 Featured Challenge Guide
Week 9 Featured Challenge Guide
Week 8 Featured Challenge Guide
Week 7 Featured Challenge Guide
Week 6 Featured Challenge Guide
Week 5 Featured Challenge Guide
Week 4 Featured Challenge Guide
Week 3 Featured Challenge Guide
Week 2 Featured Challenge Guide
Week 1 Featured Challenge Guide