Complete the "Pop Party Balloon Decorations" 14 Days of Summer LTM challenge with this guide! This includes the reward, Party Balloon locations, & more!!

Latest 14 Days Of Summer Challenges
Check Out the 14 Days of Summer Event Here
Pop Party Balloon Decorations Challenge
Challenge Summary

| | |
| --- | --- |
| Challenge Details | Pop 5 Party Balloon Decorations |
| Release | June 29, 2019 |
| Reward | SUNNY Spray |
Party's over pal! In order for you to complete this challenge, you need to pop a total of 5 party balloon decorations!
Video Walkthrough
Beach Parties Location
All Balloon Map Locations

The image above shows all the locations of the Party Balloon Decorations In Fortnite.
NOTE: This map will be updated as soon as more information is confirmed!!
1. At the Northern End of Lazy Lagoon
Multiple balloons can be found in a beach party in the Northern part of Lazy Lagoon!
2. Loot Lake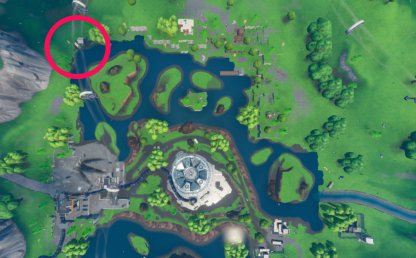 Loot Lake will have its own share of Party Balloons to pop! There will be multiple balloons to pop on the Northwest shore of the lake.
3. Southeast of Neo Tilted
Another beach party with balloon decorations can be found along the riverbanks of Neo Tilted.
4. Dusty Divot
Dusty Divot is having a party on the south side of the crater. Crash it if you want to complete this challenge!
5. Northwest of Paradise Palms
Balloons are waiting to be popped in one of the oasis in the Desert Biome. This one is northwest of Paradise Palms, near the border of the Desert Biome.
6. Southwest of Paradise Palms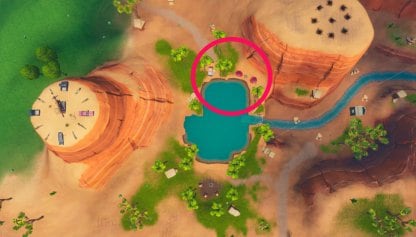 The bigger oasis in the Desert Biome is also having a party. Head southwest of Paradise Palms to find it!
Party Balloon Challenge Tips
Visit Beach Parties To Pop Balloons

It is recommended to visit Beach Parties in the map when popping balloons. These parties usually have multiple balloon decorations set up allowing you to finish the challenge quicker!
Pop Party Balloons In Desert
You may be able to complete this challenge in a single run. Heading to the beach parties in areas 5 & 6 will give you a total of 5 balloon decorations to pop, and they're only short walks away from each other.
Pop Balloons By Attacking

You will be able to pop balloons by either using your pickaxe or shooting at it with your weapons.
14 Days of Summer Event - Overview
Earn Summer Rewards in 14 Days of Summer Challenges
| | |
| --- | --- |
| Duration | June 25 - July 15, 2019 |
Every day for 2 weeks, a new challenge is introduced for players to complete and gain exclusive summer-themed rewards. All of this is part of the Fortnite's summer event, 14 Days of Summer!
Recommended Fortnite Articles
Check Out The 14 Days of Summer Here
14 Days Of Summer Challenges