Here is everything you need to know about the Omega Skin that was released fo Fortnite's Season 4 Battle Pass. Included here are its skin progression & levels!!

What Is The Omega Skin?

With Fortnite's Season 4 revolving around heroes, Omega fulfills the role of a villain. Sleek and dark, he is the second progressive skin introduced in Fortnite and is the Tier 100 reward in the Season 4 Battle Pass.
Check Out The Skin / Costume List!
Omega Skin Levels and Unlocks
Players can unlock new customizable cosmetics for the Omega Skin by leveling up!
Click the levels to see the Omega skin progression: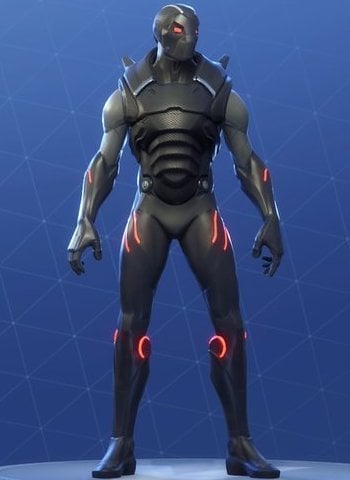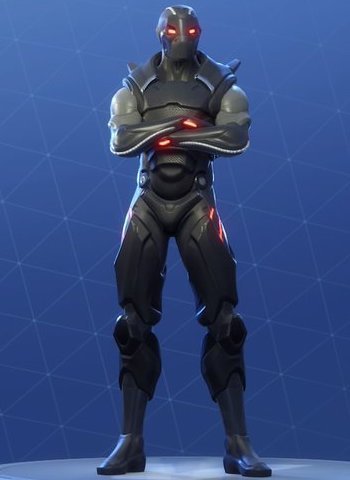 Required XP & Level Progression Chart
Here are the 5 levels for the Omega Skin and the number of levels required to unlock them:
| Level | Levels Needed |
| --- | --- |
| 1 | - |
| 2 | 25 |
| 3 | 35 |
| 4 | 45 |
| 5 | 55 |
Check Out How to Gain XP Faster!
How To Get The Omega
The Omega Skin can only be unlocked by unlocking the Tier 100 of Fortnite's Season 4 Battle Pass. Currently, with the end of Season 4, there is no other way of getting the Omega Skin.
In-Game Screenshots of Omega
Omega Skin Standing

In dark settings, the Omega Skin can blend with its dark coloring, but the red light from it can be a giveaway.
Omega Skin in Motion

From further away, the red lighting from the skin becomes a bit brighter.
Omega Skin Emoting

Just a villain that knows how to have fun!