Complete the "Search 7 Floating Lightning Bolts" Challenge! Here are the lightning bolt locations to help you finish Fornite's Season 5 Battle Pass Week 1 Challenge.

Week 1 Featured Challenge Guide
Season 5 Weekly Challenge Guide
Check Out Season 5 Challenges!
Search For 7 Floating Lightning Bolts
Lightning Bolt Challenge - Summary

| | |
| --- | --- |
| Detail | Search Seven (7) Floating Lightning Bolts |
| Released On | Season 5 Week 1 |
| Reward | |
What are Lightning Bolts?
Lightning Bolts glow from a distance and can be seen suspended in the air at a great height! You have to build structures to be able to reach them.
Check Out Building Basics!
Battle Pass Required to Complete
You need the Battle Pass to complete this challenge. Check out other challenges you can complete with the Battle Pass!
Check Out Season 5 Battle Pass & Rewards!
Lightning Bolt Locations

Will be updated if more locations are found.
Lightning Bolts are scattered all over the map. We found 18 so far so finishing that 7 Lightning Bolts will be easy!
West of Paradise Palms
Northeast of Flush Factory
Northeast of Lucky Landing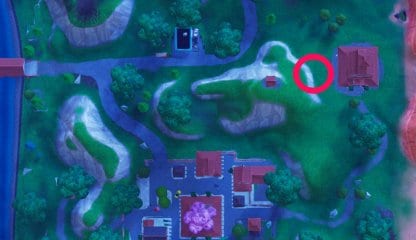 Greasy Grove
Mountains Northeast of Snobby Shores
Wailing Woods
Hill West of Wailing Woods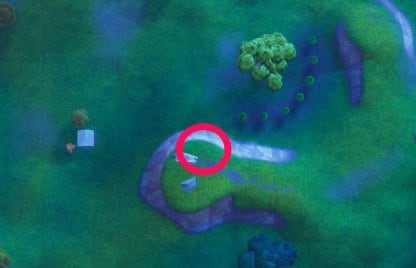 Lonely Lodge
Tilted Towers
Salty Springs
Village West of Lazy Links
Junk Junction
Top of the Trees in Dusty Divot
Hill West of Tomato Town
Retail Row
Near the Pier at Loot Lake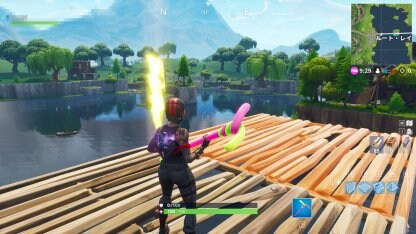 Bridge Southeast of Shifty Shaft
Tips for Searching Lightning Bolt
Be Aware of Your Surroundings

Since Lightning Bolts are high in the sky, creating staircases to reach them can catch an enemy's attention. Make sure you're alone or with ample protection when attempting to get Lightning Bolts.
Check Out How To Spot Enemies!
Build Sturdy Stairs

Build stairs of stronger material like stone or metal so enemies won't be able to destroy the base easily. Remember that if the base of your structure is destroyed, you will plummet down!
Check Out How To Reinforce Stairs!
Fortnite Weekly Challenge Related Article
Week 10 Featured Challenge Guide
Week 9 Featured Challenge Guide
Week 8 Featured Challenge Guide
Week 7 Featured Challenge Guide
Week 6 Featured Challenge Guide