Complete the "Search 3 chests within 30 seconds of each other" for Fortnite Season 10 Week 4 Smash & Grab missions and objectives with this guide! This includes recommended chest locations!!
Smash & Grab Mission Articles
Check Out the Smash & Grab Mission Here
Search 3 Chests Challenge
Challenge Summary

| | |
| --- | --- |
| Challenge | Search 3 chests within 30 seconds of each other |
Sounds easy, but this challenge can be hard if you don't know where to go. Check out the locations belows to get 3 chests in a flash to complete this challenge!
Recommended Chest Locations

The following locations are not a 100% guarantee as it depends on the spawn of the chests. These are just recommended due to the cluster of possible treasure chest spawn points..
1. Lazy Lagoon
There are chests sitting next to each other on the beach opposite of the Pirate Ship in Lazy Lagoon!
2. Stone Head in Winter Biome
Surrounding the Stone Head in the Winter Biome are 3 possible chest spawn points.
3. John Wick's House
John Wick has chests buried in the basement of his house. You'll need to dig a bit, but the treasure will be worth it.
4. Abandoned Village in Desert Biome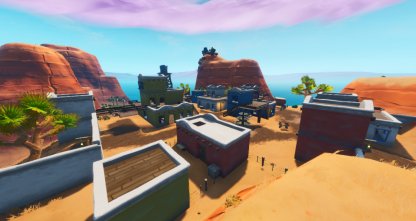 With the low buildings and cluster or structures, going around the abandoned village is quite easy. It also has a significant amount of chests within the area!
Season 10 Mission & Challenges
Special Mission From OCT 8 Till OCT 13

Special Mission Till Oct 13

Currently Available Missions
Previous Missions
Check Out All S10 Missions Here