Check out the Cube Memorial locations to complete the "Visit a Memorial to a Cube in the Desert or by a Lake" for Fortnite Season 10 Week 3 Worlds Collide missions and objectives with this guide!!
Worlds Collide Mission Articles
Check Out the Worlds Collide Mission Here
Cube Memorial Visit Challenge
Challenge Summary

| | |
| --- | --- |
| Normal | Visit a memorial to a cube in the desert or by a lake |
| Prestige | Visit cube memorials in the desert and by a lake |
An ode to an old friend. This challenge will have you visit the recently added Cube Memorials that can be found on the island. For its prestige challenge, you'll need to visit both of them!
Prestige Can be Done Across Multiple Games
You don't have to visit both memorials in a single match for the Prestige version of the challenge. Your progress won't reset if you're unable to finish it in a match.
Cube Memorials Locations

1. Desert Location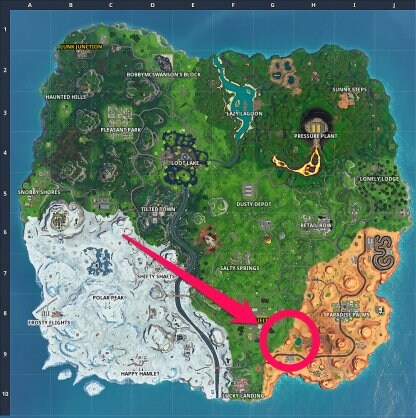 Right where it first started, the Cube Memorial in the Desert Biome is on the hill southeast of Fatal Fields. This is where Kevin or the Cube first appeared!
2. Lake Location
Loot Lake was where the climax of the Cube came to an end and it's the same place where you find the Lake Cube Memorial. It's on the small land next to the destroyed port.
Season 10 Mission & Challenges
Special Mission From OCT 8 Till OCT 13

Special Mission Till Oct 13

Currently Available Missions
Previous Missions
Check Out All S10 Missions Here